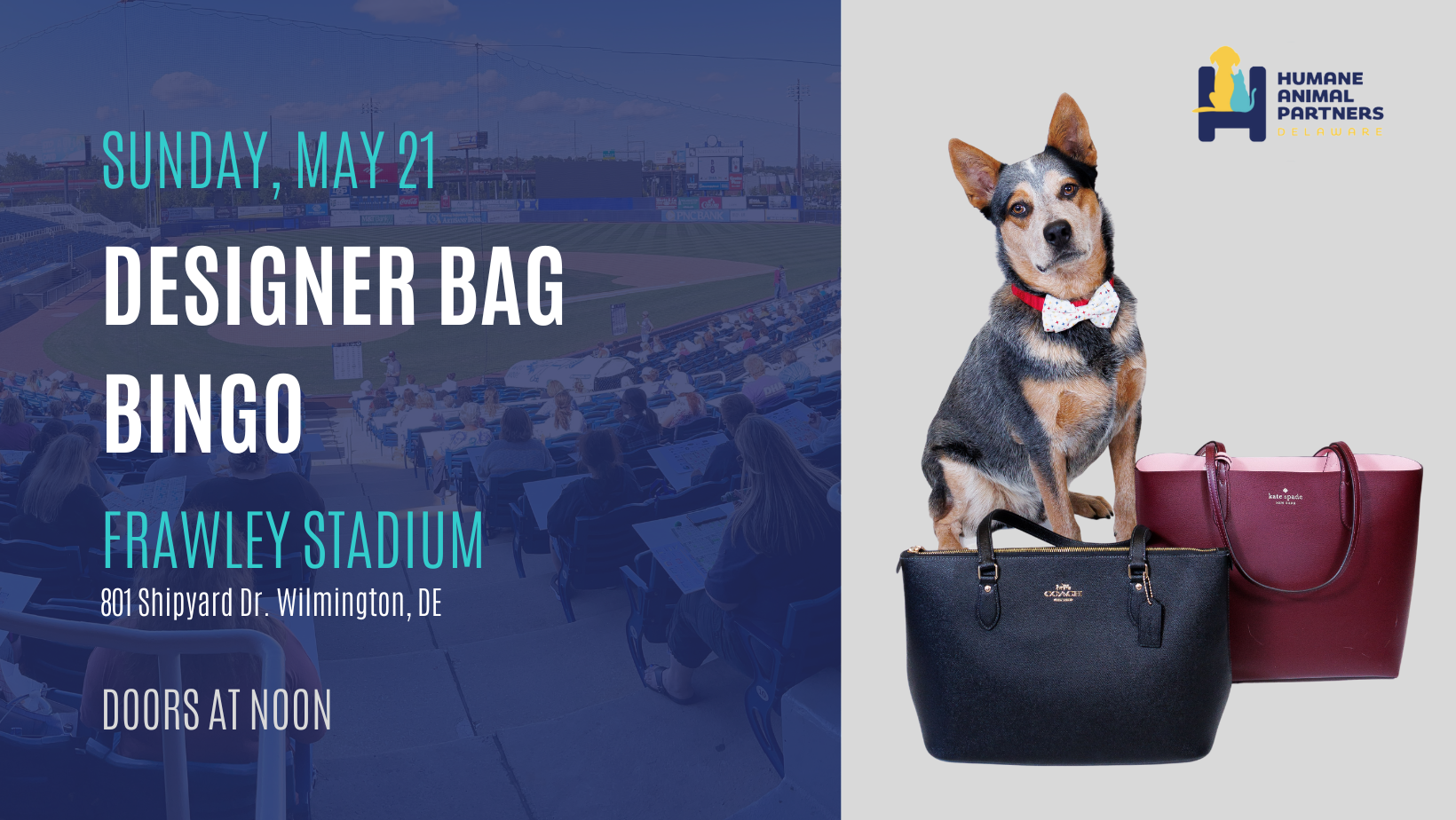 designer bag bingo at the ballpark
It's time for B-I-N-G-O! Join fellow animal lovers for a night of Designer Handbag Bingo at the ballpark to benefit Humane Animal Partners' lifesaving services at Daniel S. Frawley Stadium.
Win beautiful designer handbags, including both vegan and leather bags, by brands such as Coach, Michael Kors, Kate Spade, Matt & Nat, Vegan Warehouse, and more.
Additional information on sponsorship opportunities and ticket sales coming soon!