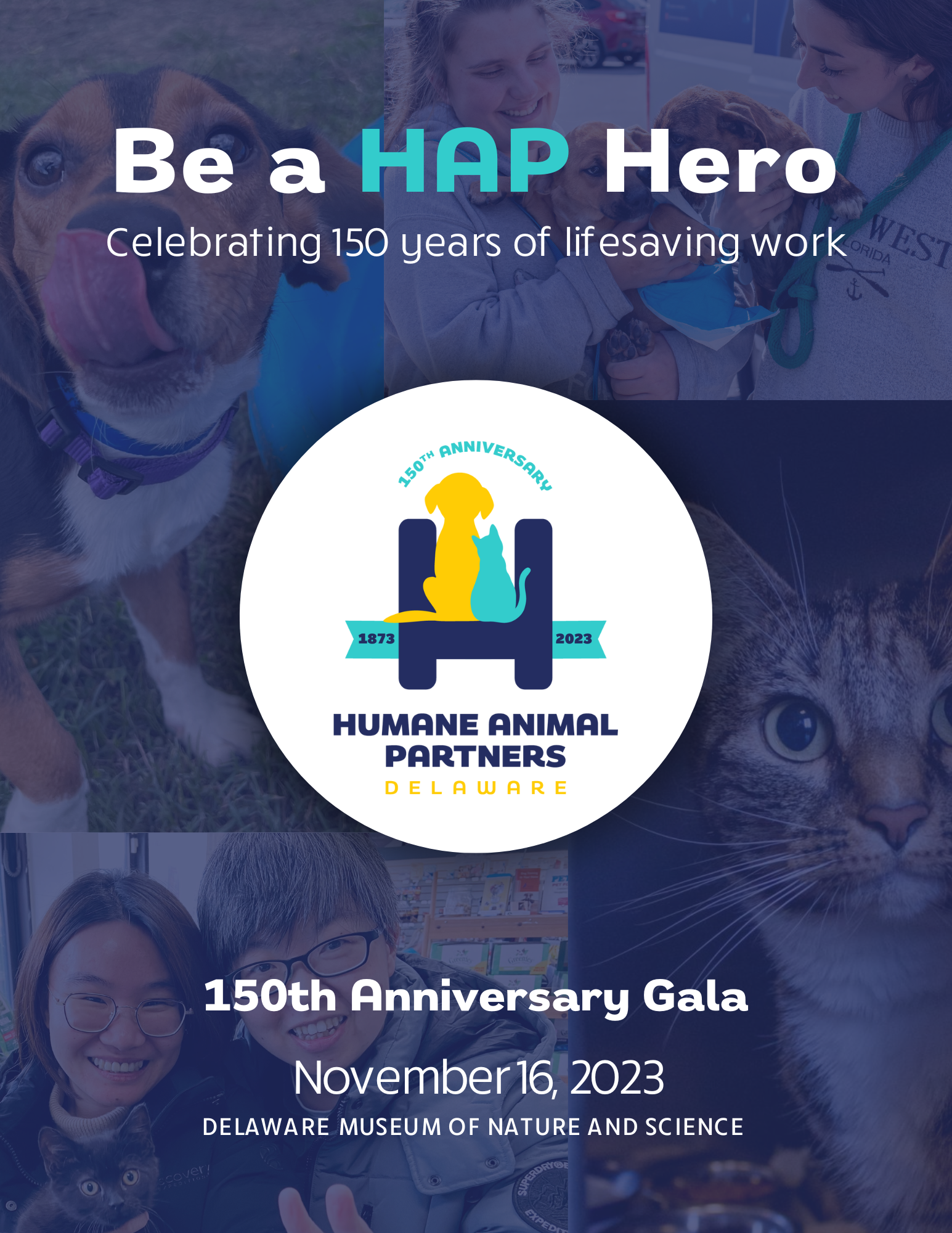 150th anniversary gala
Join us Thursday, November 16 at the Delaware Museum of Nature and Science (formerly the Delaware Museum of Natural History) to celebrate HAP's 150th anniversary!
The event will feature live entertainment and dancing; delicious food and drinks; a special curated exhibit containing 150 years of HAP ephemera, adoptable friends; full access to museum exhibits; and a silent auction and raffle prizes! The museum's interactive, dynamic exhibits will serve as the perfect backdrop and reminder that all creatures, both four and two-legged, are connected.
Stay tuned for more information in the coming months!