Humane Animal Partners provides low cost spay and neuter services for our community. Spaying and neutering helps keep the population of cats and dogs more manageable to ensure fewer animals are left homeless. We believe in spaying and neutering (also known as "fixing") as a moral imperative. Millions of cats and dogs are euthanized each year because there are not enough homes for all of them. You can be an important part of the solution and help your pet live a happier, healthier, and longer life!
2023 SPAY/NEUTER SURGERY DAYS
HAP Stanton/Christiana: Every Tuesday, Wednesday, and Friday
HAP Wilmington: Every Tuesday, Wednesday, and Thursday

*NOTE: The City of Wilmington is currently conducting roadwork on A Street which effects our entrance until March 2023. Please access us from from S. Walnut Street.
TO SCHEDULE AN APPOINTMENT
To schedule a spay/neuter appointment at either HAP Wilmington or HAP Stanton/Christiana, please click the button below to request an appointment, or call our New Castle County centers:
Basic Spay/Neuter fees
Feline Neuter – $65.00
Feline Spay – $80.00
Canine Neuter (0-30 pounds) – $150.00
Canine Neuter (31-50 pounds) – $180.00
Canine Neuter (51-75 pounds) – $210.00
Canine Neuter (76-100 pounds) – $245.00
Canine Neuter (over 100 pounds) – $275.00
Canine Spay (0-30 pounds) – $165.00
Canine Spay (31-50 pounds) – $200.00
Canine Spay (51-75 pounds) – $235.00
Canine Spay (76-100 pounds) – $270.00
Canine Spay (over 100 pounds) – $325.00
*All brachycephalic breeds require medical department approval prior to scheduling
*Price includes e-collar and post-op pain medications
Get your pet ready for their appointment
Cats
Drop-off: 8:30 AM
Pick-up time confirmed day of surgery
Cats must be in a hard carrier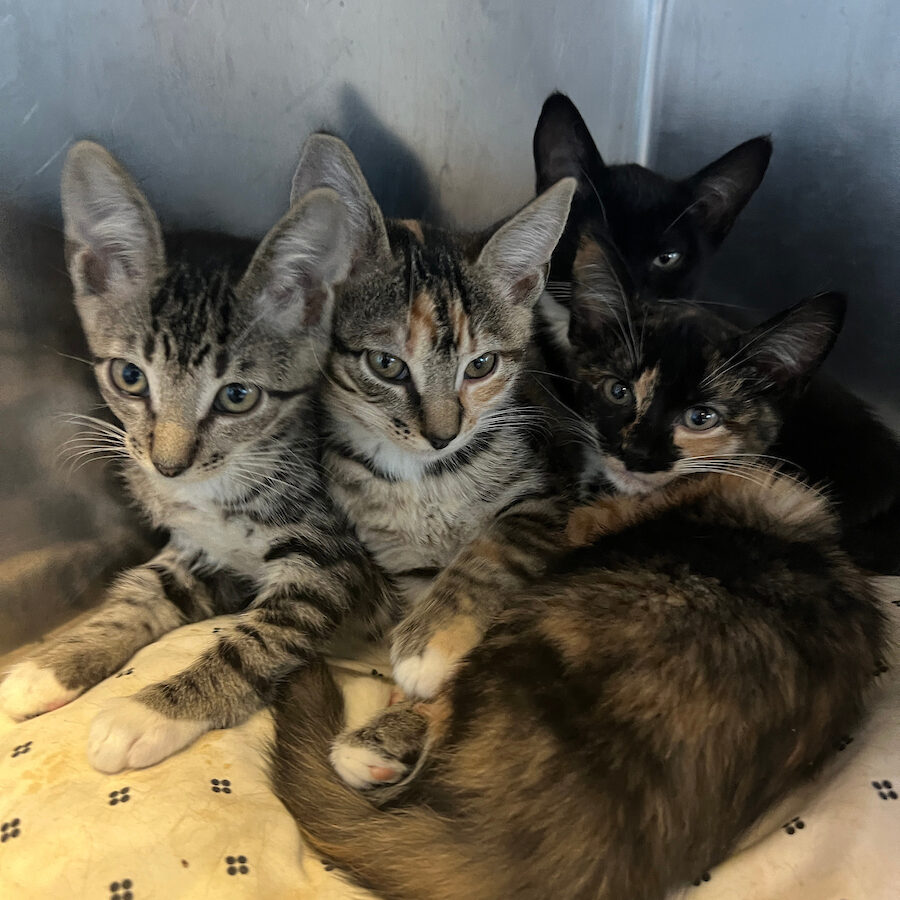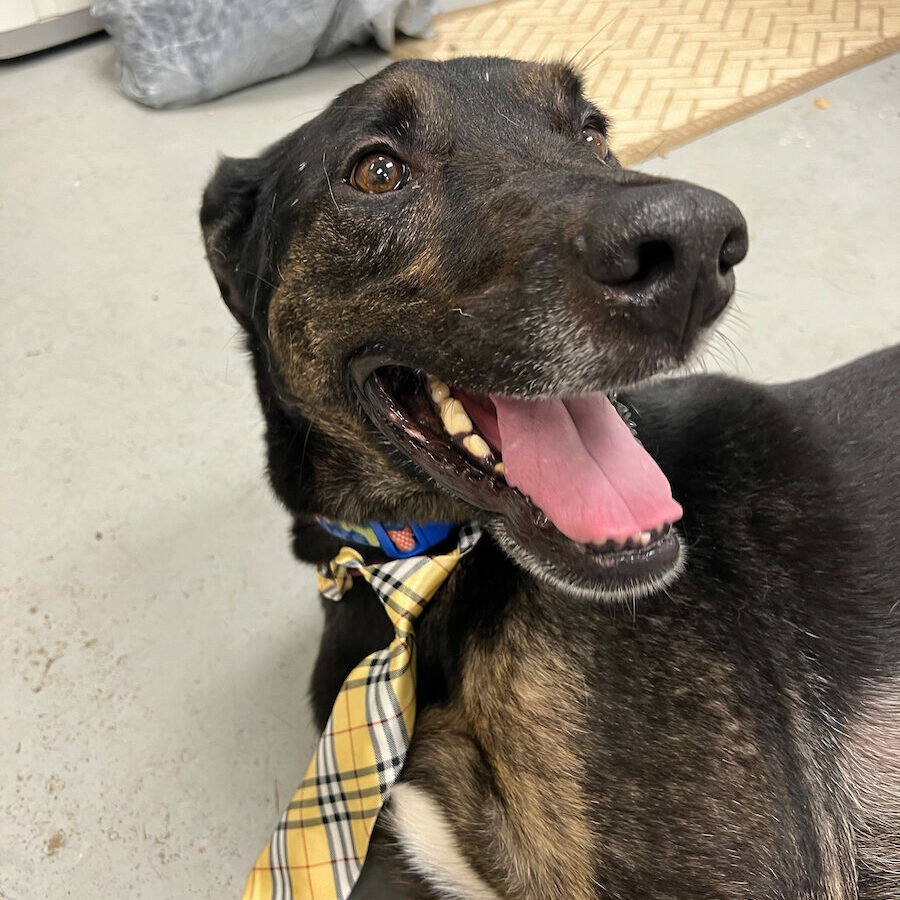 Dogs
Drop-off: 8:30 AM
Pick-up time confirmed day of surgery
Dogs should be on a short leash
Low Cost Spay/Neuter Clinic
Humane Animal Partners provides low-cost spay/neuter services to the public in our state-of-the-art clinic. We offer financial assistance to rescue groups for the spaying/neutering of pets or community cats to prevent countless numbers of unwanted and homeless animals. HAP participates in the State of Delaware's Spay/Neuter program for low income families. For more information, visit fixedandfab.com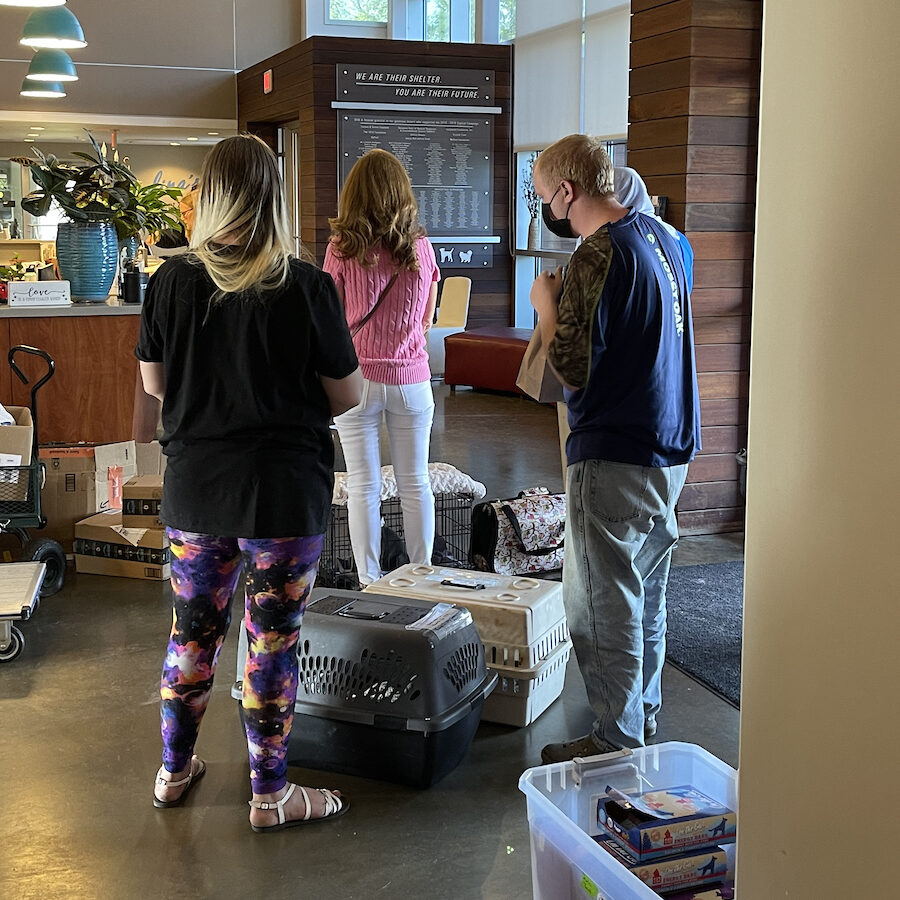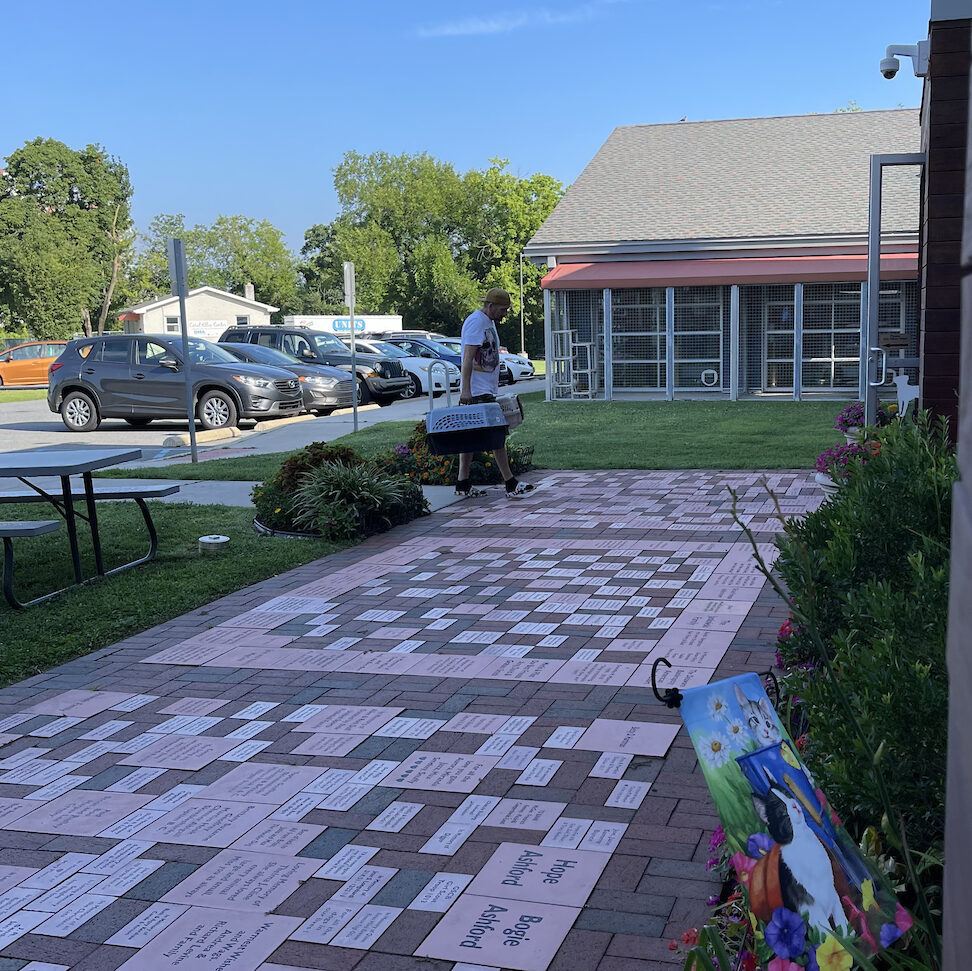 ALL ANIMALS
Animals should not eat after midnight the day before surgery. They may have water.
Payment is due at time of pick-up.
We use dissolvable sutures (stitches), so a follow-up visit for suture removal is NOT necessary, unless otherwise noted by the veterinarian.
Your pet will need to avoid running, jumping, or other activities that could open the incision site for 14-21 days after surgery. Prepare an area for your pet to be comfortable yet confined.
Optional Surgical Procedures (varies by location)
Removal of Retained Baby Teeth – $25/each tooth
Vaccinations and Testing
Cats
Rabies Vaccination – $20
FVR-CP (Distemper) Vaccination – $20
FeLV/FIV (Feline Leukemia/AIDS) Test – $30
Dogs
Rabies Vaccination – $20
DHP-PV (Distemper) Vaccination – $20
Bordetella (Kennel Cough) Vaccination – $20
Heartworm Test – $30
Other Products and Services
Fi Nano Microchip Implantation (for lost pet recovery) – $25
Nail Trimming – $5
Ear Tipping (for feral/outdoor cats) – free
Pre-op Bloodwork – varies (required for ages 7 and older)
Frontline+ flea and tick preventative (HAP staff will NOT apply to animal) – varies by location
General dewormer (2 doses of Pyrantel Pamoate which will be sent home for you to administer at a later date, as instructed) – varies by location
State of Delaware Dog License – $48
Additional Charges (does not include basic spay/neuter fees)
Additional charges will apply for animals who are in heat, pregnant, cryptorchid, obese, or have other complications.
Senior animals (dogs over 6 years old and cats over 10 years old) require pre-surgical bloodwork, at an additional cost.
All pets must be current on their rabies vaccine at time of surgery. You must bring written proof of vaccination at time of service (we cannot accept a rabies tag as proof, per State of Delaware). If your pet is not currently on the vaccine, it will be provided at a cost of $20.
Financial Assistance for Spay/Neuter Pet Owners
Although our clinic offers affordable surgery rates, we recognize that some pet owners lack the financial means to have their pets spayed/neutered. There is assistance available through the State of Delaware's Low Cost Spay/Neuter Program for residents that are currently receiving financial assistance such as Medicaid, Food Stamps, WIC, Social Security Disability and other programs. Qualifying Delaware residents can apply through the State's website and receive a spay/neuter certificate for only $20. The certificate must be presented at your appointment and will cover the cost of the spay/neuter and applicable rabies vaccine.
Rescue Groups & Community Cat Caretakers
Special rates are available for animal rescue groups and community cat caretakers. Please call us to inquire. Make your pet's appointment today.