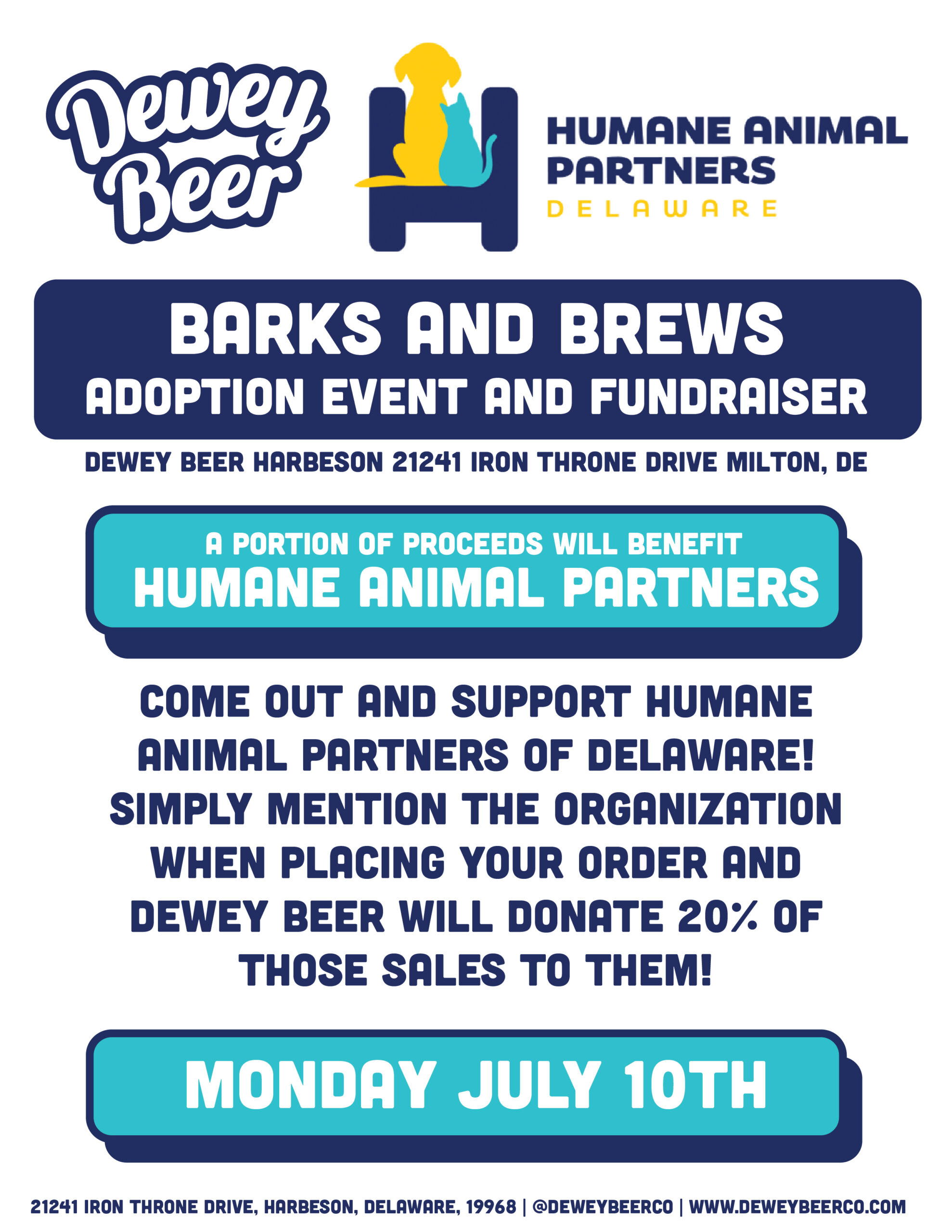 BARKS AND BREWS WITH DEWEY BEER CO.
BARKS AND BREWS WITH Dewey Beer Company IS BACK!
Barks and Brews with HAP is back at the Dewey Beer Harbeston location (21421 Iron Throne Dr. Milton, DE)! From 3 – 5(ish) PM meet adoptable dogs, mingle with fellow animal lovers, and enjoy delicious beer for a good cause. Mention HAP when placing your order and Dewey Beer Co. will donate 20% of those sales to us!