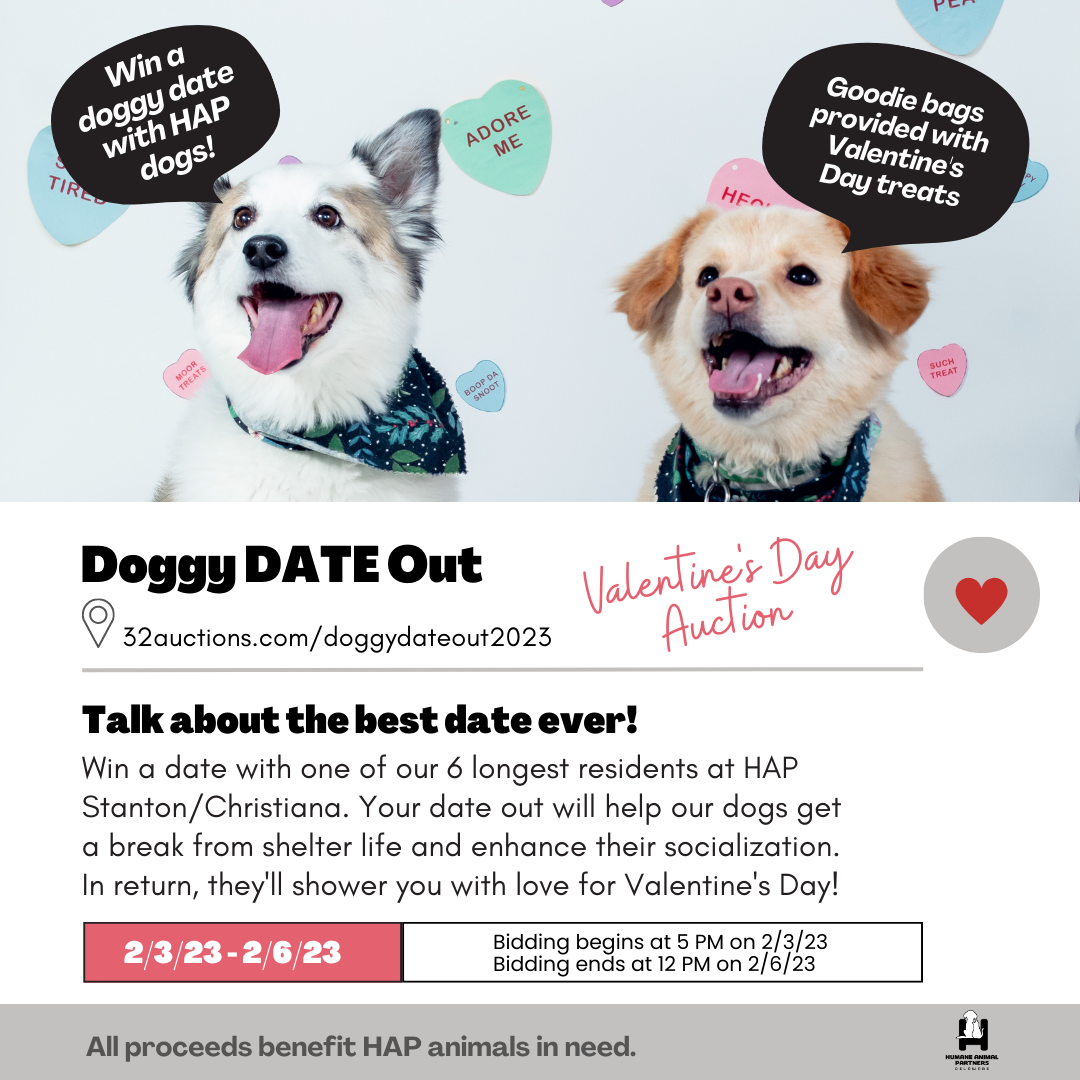 doggy date out valentine's day auction
For Valentine's Day, we're throwing a romantic spin on our Doggy Day Out Program. Introducing our Doggy DATE Out Valentine's Day Auction – a fundraiser for HAP Stanton/Christiana's longest residents. No one is more deserving of love than this crew of cuties!
HOW IT WORKS: Bid on a Doggy Date Out with one of HAP Stanton/Christiana's six longest residents at www.32auctions.com/doggydateout2023. Winners will get to spend a fun-filled Doggy Date Out with the dog! HAP will provide you and your "date" with a Doggy Date Out gift bag including items that will be sure to help you make the most of your special day including toys, HAP swag, "puppuccino" and coffee gift certificates, as well as leashes/harnesses, waste bags, water, and dog treats.
Enjoy a special Doggy DATE Out knowing that our longest residents are getting a break from shelter life, enhancing their socialization, and receiving plenty of love. Help love on these special lollygaggers and increase their likelihood of getting adopted.
PLEASE NOTE: If your winning bid dog happens to be adopted before your date, HAP staff will work one-on-one with you to find another great date match!