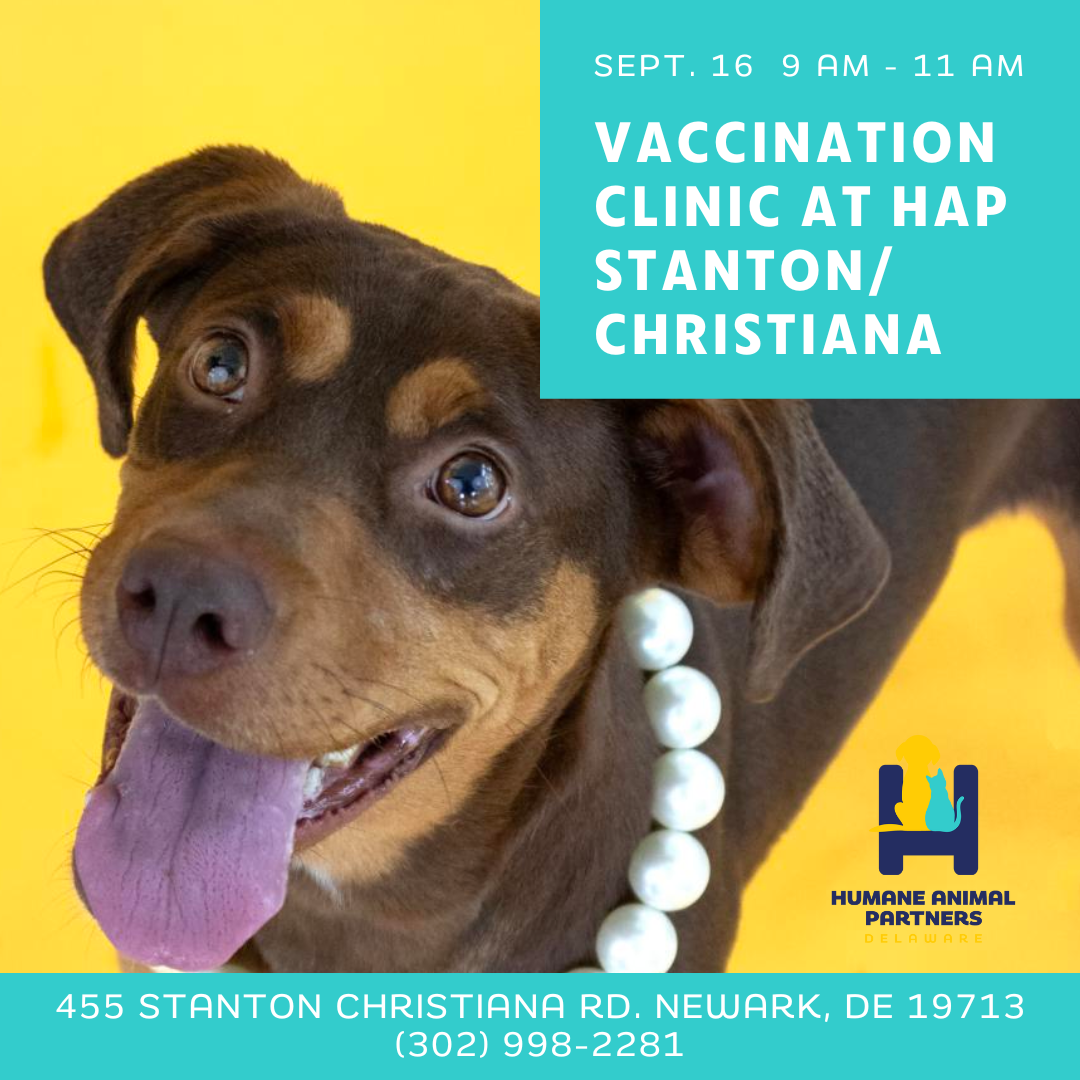 hap stanton/christiana vaccination clinic
Humane Animal Partners vaccine clinics make it convenient and affordable to help your pet stay healthy and happy. There is no appointment needed, services are discounted, and you don't pay an exam fee like you would for a veterinary appointment.
Please bring your pet's most recent vaccine history, even if it's expired. Dogs must be on short leashes and cats must be in securely closed carriers. Payment is due at time of service. Credit/debit and cash accepted. Owners should bring identification with current address such as driver's license, state ID, or military ID to expedite the completion of paperwork.
PRICING
Rabies vaccination $20.00
DHPP (Canine distemper) vaccination $20
FVRCP (Feline distemper) vaccination $20
Bordetella (Kennel cough) vaccination $20
Microchip $25
General De-Wormer (Pyrantel Pamoate) – Two doses $5 (One dose will be sent home to be administered as instructed
WHAT YOU NEED TO KNOW
Clinics are first come, first served (no appointment required) and begin promptly at the scheduled time.
Vaccinations are available for cats and dogs only.
Animals as young as 6 weeks of age may receive a distemper vaccine.
Animals must be 16 weeks of age or older to receive a rabies vaccine.
If an animal has had a previous rabies vaccination, the most recent rabies certificate with a veterinarian's signature must be brought to the clinic in order to receive a 3-year rabies vaccine.
Cats must be in hard plastic or cardboard carriers, dogs must be wearing a collar and leash (retractable leashes not permitted).
If your dog requires a muzzle to be vaccinated, owners should bring the animal's own properly fitting muzzle to the clinic (owners must be able to put the muzzle on the animal).