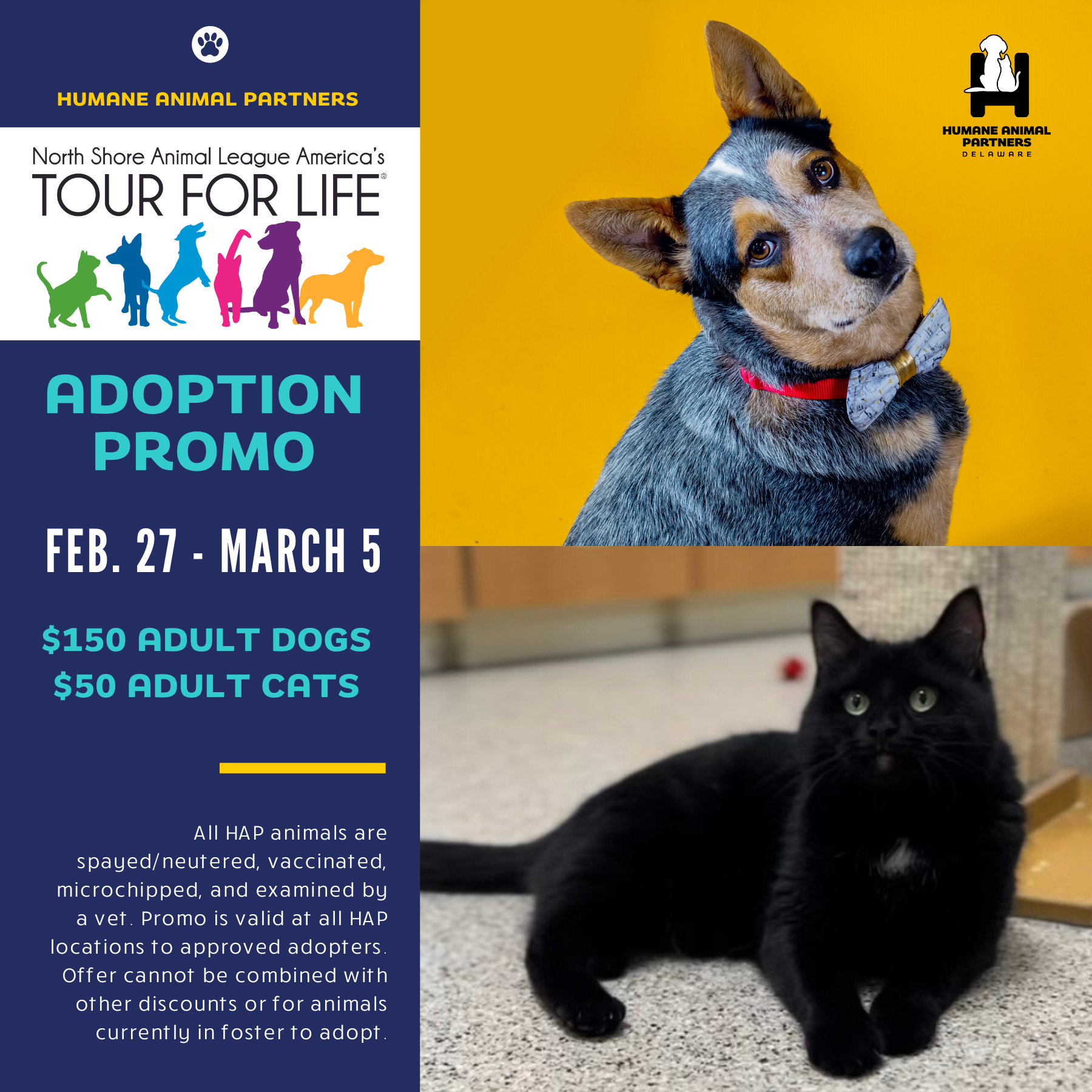 tour for life adoption promo
We're thrilled to participate in North Shore Animal League America's Tour For Life 2023, in partnership with Rachael Ray Nutrish®, for the World's Largest Pet Adoption Event! 

From February 27 – March 5, all HAP adult dogs are $150 and all HAP adult cats are $50. This special is valid at HAP Wilmington, Stanton/Christiana, and Rehoboth Beach. Please note: this promotion cannot be combined with other discounts, animals in foster to adopt, or holds.

So, ready to #GetYourRescueOn? Browse our list of currently adoptable animals at humaneanimalpartners.org and submit your adoption questionnaire today before visiting. All HAP animals are spayed/neutered, vaccinated, microchipped, and examined by a veterinarian prior to adoption!